Infrastructure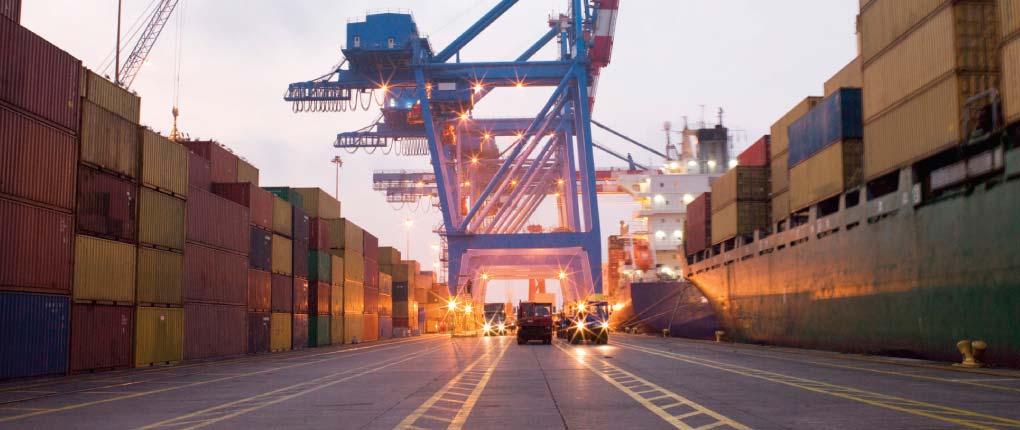 Transportation
Isle of Wight County is well connected. The Hampton Roads Region is home to one of the busiest ports on the East Coast and is just an hour and a half drive from Richmond, the state capital. Goods and people travel in and out of Isle of Wight with great efficiency, thanks to a mid-Atlantic location that's within 750 miles of 75% of the nation's population, and transportation infrastructure that's second to none.
Highways
Isle of Wight County is connected to the cities and counties of Hampton Roads and the entire country's domestic markets by modern interstate and state highway systems. Isle of Wight's major roadways are Route 460, Route 58, Route 17 and Route 10, which link the county to the area's interstate highways. I-95 and I-85 are accessible via Routes 58 and 460.
Port of Virginia
The Port of Virginia, built around the world's largest natural deep-water harbor with channel depths of 50 feet, currently stands as the third-largest container port on the East Coast. Home to the largest and fastest container cranes in the world, the Port can accommodate the world's largest ships as they travel from Asia through the recently expanded Panama Canal. The Port continues to break its own records, reporting record traffic virtually every month in 2014.
The Port offers:
• 50-foot (14-meter) channels
• Service by every major shipping line
• Direct service to 80+ ports worldwide
• 11,000 feet of dock rail
• Lowest pilferage rate on the East Coast
Four facilities in Hampton Roads make up the Port of Virginia, three of which serve as intermodal facilities:
• Norfolk International Terminals
• Newport News Marine Terminal
• Portsmouth Marine Terminal
• Virginia International Gateway Terminals – The nation's first privately developed container terminal and one of the most technologically advanced port facilities in the Western Hemisphere
Rail
Both Norfolk Southern Corporation and CSX Transportation provide Isle of Wight companies extensive rail service for transporting raw materials and manufactured goods. Both serve industrial sites in Isle of Wight and all of Hampton Roads' port terminals, offering freight and piggyback services that open the entire country to Isle of Wight's companies.
Air
For air transportation and cargo needs, Isle of Wight's companies can choose from a range of options. All of Hampton Roads' airports are within an easy, 45-minute drive. Major commercial passenger airlines, commuter airlines, private and corporate planes, and helicopters all find uncongested airways and modern facilities.
International Airports:
• Norfolk International Airport
• Newport News/Williamsburg Airport
Executive Airports:
• Franklin Regional Airport
• Suffolk Executive Airport
Utilities
Electricity
Dominion Energy supplies electricity to most of Isle of Wight County, including multi-phased power to most industrial sites. Portions of south and central Isle of Wight are served by Community Electric Cooperative and Franklin Municipal Power and Light.
Solar power, a green alternative to traditional electric utilities, is provided by SunPower.
Natural Gas
The supplier is Columbia Gas of Virginia.
Telecommunications*
Providers in Isle of Wight County include:
*If you provide a telecommunication service to businesses or residents in Isle of Wight County and would like to be listed here, please contact us.  The appearance of external hyperlinks does not constitute endorsement by Isle of Wight County of the linked web sites, or the information, products or services contained therein.
Water & Sewer
The Department of Public Utilities is responsible for supplying water and sewer services to residents and businesses throughout the County. The Division currently owns and operates nineteen (19) water systems and thirty-one (31) sewer stations providing services to approximately 3,992 customers. The Division is actively involved in the expansion of new water and sewer service to County sponsored industrial projects as well as developer installed commercial and residential projects. The Division is dedicated to long-term planning for permanent water sources and for treatment and transmission systems through its involvement with the Western Tidewater Water Authority (WTWA).
Waste Management
Isle of Wight is a member of the Southeastern Public Service Authority (SPSA) which handles all solid waste generated in South Hampton Roads.
For information on convenience centers and recycling in the County, please visit General Services/Solid Waste Division or call 757-365-1658.