BUSINESS APPRECIATION POP-UP PARTIES IN MAY!
Together, the Isle of Wight Economic Development Department and the Isle of Wight Chamber of Commerce want to show our gratitude and bring our annual Business Appreciation event to a location near you! Local leadership and officials will be there to greet you with tokens of appreciation and refreshments. Take a few minutes to come to the Pop-Up Party location closest to you to pick up your swag bag and some tasty snacks. If you have more time, we would love to get your photo in our "pop-up" photo booth!
*Grand Prize Entry – Each of the four Business Appreciation Pop-Up Party locations will feature a $500 Grand Prize. In order to be eligible for entry, businesses must be located in Isle of Wight County, the Town of Smithfield or the Town of Windsor. Businesses MUST attend a Pop-Up Party to be eligible to enter and may only enter the drawing at one Pop-Up Party location.
Pop-Up Parties have been held throughout the County. Our Windsor event rounds out the series! Please let us know you're coming!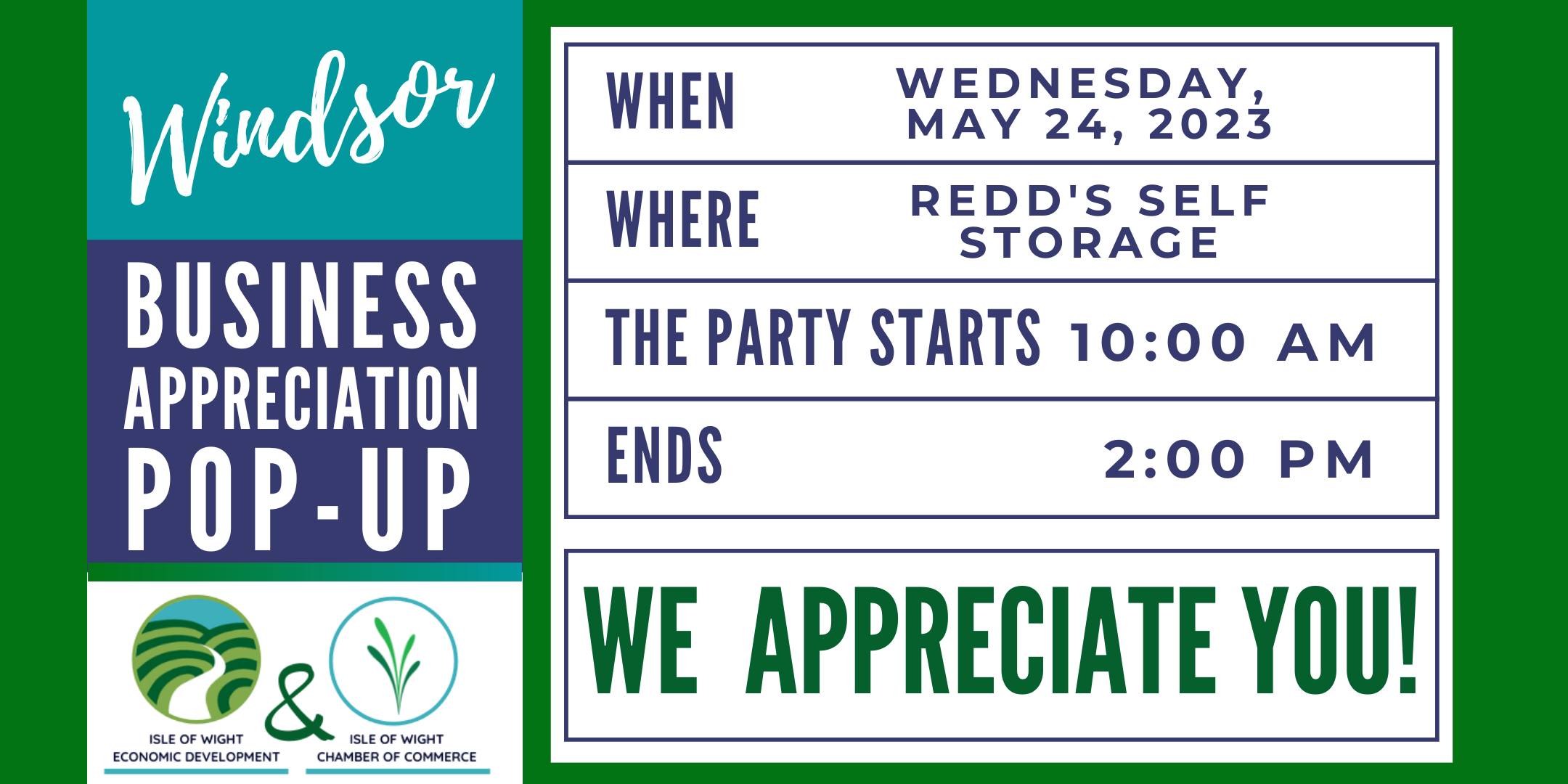 The party's over in Carrollton, Southern Isle of Wight and Smithfield.  Thank you to our hosts and those business owners who popped in to join the celebration.