COVID-19 BUSINESS RESOURCES

UPDATE – October 28, 2020 – Governor Ralph Northam announced that Rebuild VA, a grant program to help small businesses and nonprofit organizations affected by the COVID-19 pandemic, will expand eligibility criteria and increase the amount of grant money businesses receive. This program has allotted an additional $30 million with expanded eligibility. Any small business or nonprofit with $10,000,000 or less in gross revenue OR 250 or fewer employees may now apply.
This is a state grant program administered by the Virginia Department of Small Business and Supplier Diversity.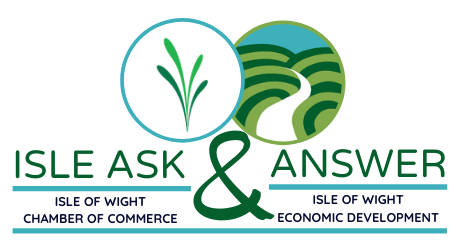 BUSINESS RESOURCES FOR RECOVERY VIDEO SERIES
GENERAL ISLE OF WIGHT COUNTY INFO (as of July 29, 2020)
COVID-19 HOTLINE: Due to the overwhelming demand of COVID-19 phone calls at local Health Districts, a regional Coronavirus Customer Call Center has been established: 757-683-2745. Hotline hours are from 8:00 a.m. to 6:00 p.m. daily.
COUNTY OFFICES: On-line services still remain the safest option to do business, which you can access via the County website at www.iwus.net. For added safety, you are also encouraged to use the drop-box located next to the sidewalk of the County Administration Building. It is advised that if you have business with the County to check in advance with the department on their status and other procedure options that may be in place to replace in-person transactions. Click here for contact info for various County Offices or call the County Switchboard 757-357-3191.
To contact a member of the Economic Development Department, please call (757) 356-1962 or email iwced@iwus.net.