COVID-19 BUSINESS RESOURCES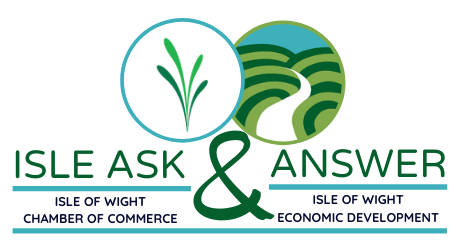 BUSINESS RESOURCES FOR RECOVERY VIDEO SERIES
GENERAL ISLE OF WIGHT COUNTY INFO (as of May 26, 2020)
COVID-19 HOTLINE: Due to the overwhelming demand of COVID-19 phone calls at local Health Districts, a regional Coronavirus Customer Call Center has been established: 757-683-2745. Hotline hours are from 8:00 a.m. to 6:00 p.m. daily.
COUNTY OFFICES: Some County facilities (including Tourism, Commissioner of Revenue and Treasurer's Office), partially reopened to the public on Tuesday, May 26, 2020. The Courts facility will reopen Monday, June 8, 2020. Other County offices remain closed to the public. County employees will still report for work and all essential County services will be maintained during the closure. County business can be conducted by phone, email, website or mail.
To contact a member of the Economic Development Department, please call (757)-356-1962 or email iwced@iwus.net.
For inquiries to all other County Departments, please call the County Switchboard (757) 357-3191.